Labs
Design and shoe construction
Innovative shoe design
Design for healthy feet
Smart and 3D design
Individual footwear production
The issue of musculoskeletal development
Database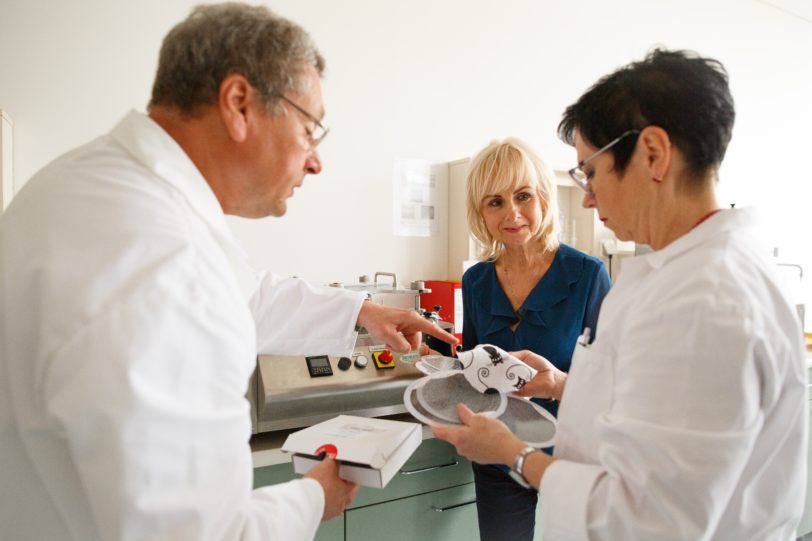 Combining the latest design trends, years of experience in the shoemaking industry and cutting-edge materials will bring a new style of footwear. It is the connection of talented designers, developers and footwear companies that aims to create unique design shoes that will place great emphasis on eco-friendly, comfort, health and customized production.
Accredited shoe testing laboratory
Modern technical equipment
Many years of experience in footwear business
Accreditation of Shoe Testing Laboratory according to ČSN EN ISO / IEC 17025: 2018
The Shoe Testing Laboratory is a part of the Footwear Research Centre with a worldwide scope for researching and testing footwear materials, technology and design. The centre will offer a wide range of services not only to world-renowned brands, but also to start-up entrepreneurs in this area.
Advanced materials and technologies
Materials for anatomical support
Smart materials for healthy comfort
Skin friendly materials
Materials for very light footwear
Materials for practical comfort
Waterproof and breathable materials
Antibacterial, anti-odor, absorbent and drying materials
Gel systems for cooling and damping
Recycled and biodegradable materials and their utilization
Elastically adaptable materials
Stimulating and anti-slip materials
Natural materials for better comfort
Filaments for 3D prints
Energy materials, high-tech materials
In the area of technology, the center will focus on the development and research of new materials for the shoe industry, especially in the areas of 3D and 4D technologies, hi-tech materials and smart innovations. All innovations will correspond to the latest trends in footwear and imply an eco-friendly emphasis on the product and the manufacturing process itself.