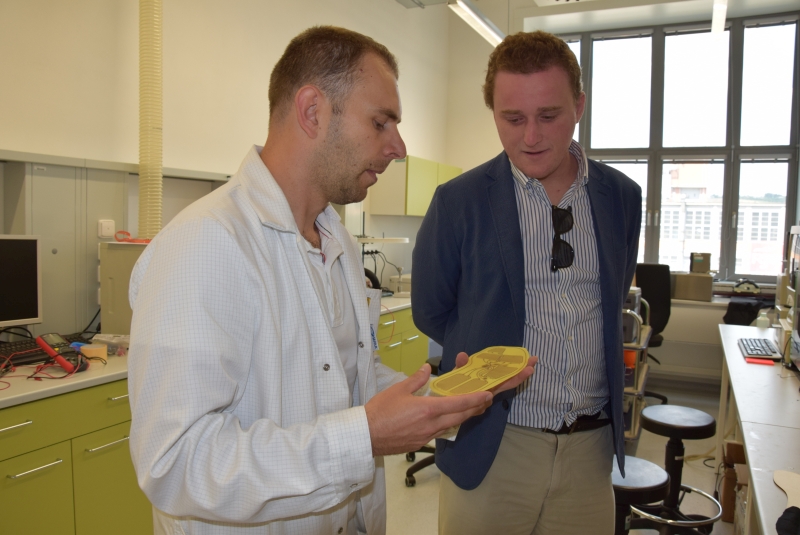 Tomas Bata's great-grandson admired the hydrogels and the clever shoe
On Friday August 17, 2018, Thomas Archer Bata, the great-grandson of Tomas Bata – the founder of the Bata company – visited the Centre of Polymer Systems during his visit of Zlín. He was particularly interested in development of the so-called smart shoe and he also looked at laboratories where hydrogels research takes place.
"A smart shoe is a perfect idea, I think it could find great use today," Thomas Archer Bata said. "Hydrogels are also very interesting, I like their use in the shoe or medical industries," he added.
Thomas Archer Bata, born in Toronto, Canada, lives now in Prague, where he runs the marketing of the entire company.