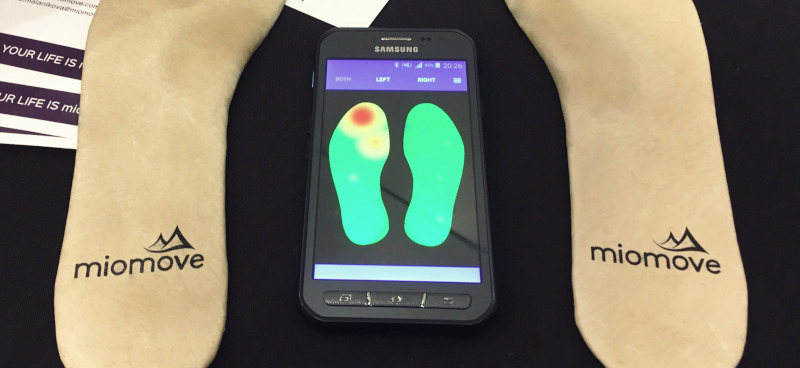 Smart Shoe Made in Zlín Was Presented in California
Researchers from the Centre of Polymer Systems of Tomas Bata University in Zlín succeeded in finalizing a prototype of a "smart insole", usable in almost all types of shoes. Just recently, this unique prototype of a new type of insole was presented by researchers from Zlín together with representatives of the miomove company, that had initiated the idea of developing a smart shoe, in San Francisco, USA, directly in a start-up centre in Silicon Valley.
This unique technology has no equal worldwide. The research team from the Centre of Polymer Systems successfully integrated a system of special nanosensors into an insole with maximum flexibility and almost 4 mm in thickness.
The "smart shoe" will have very wide applications. It is intended for example for professional and amateur athletes, for members of the Integrated Rescue System as well as for diabetic patients or stroke patients, who in many cases have to learn to walk again. This technology enables, moreover, to partially contribute to the correct development of soles of children's feet as well. Rehabilitation wards and specialized centres will also be enabled to use the smart shoes.