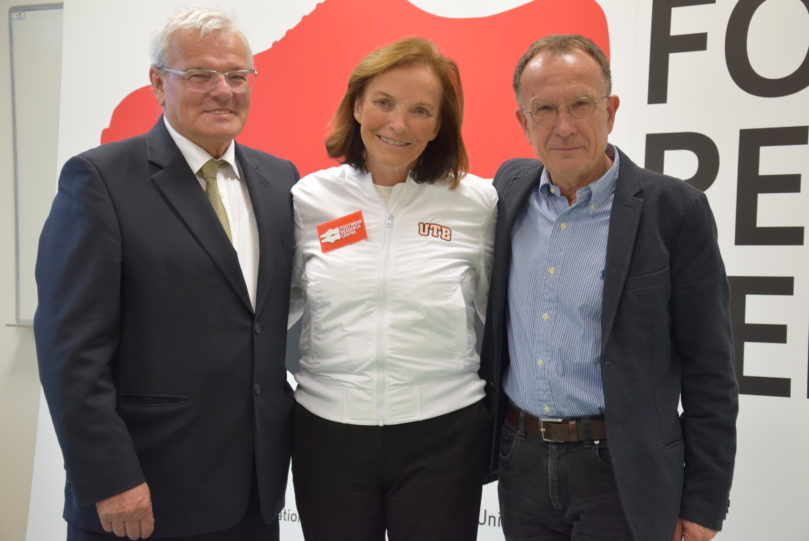 Monica Pignal Visited the Footwear Research Centre
Mrs. Monica Pignal, granddaughter of Tomas Bata, visited the Footwear Research Centre on 15 May 2019.
"Unfortunately, I was not able to attend the Grand Opening event. Only now I had an opportunity to travel to Zlín and I am very happy to have a chance to visit the Centre, which is very well equipped, all in one place – that is admirable. I can see that many interesting projects are being launched here," said Mrs. Pignal. She had her feet scanned and tested an insole containing sensors designed for the so-called "smart shoe". At the same time, she showed interest in the continuously growing collaboration of the Centre with the Bata Shoe Organization.